Osteopathy @ Dene
Dene Dental Practice offers Osteopathy Services. 
Osteopathy is a holistic system of treatment for a wide range of medical conditions. It is based on the principle that the good health and harmonious interrelation of skeleton, muscles, ligaments and connective tissues are crucial to an individual's well-being.
Suraj Mehta and Amandeep Bancil offer Osteopathy services at Dene Dental practice.
Suraj Mehta
M.Ost, ND, DO, Osteopath, Naturopath, Co-Director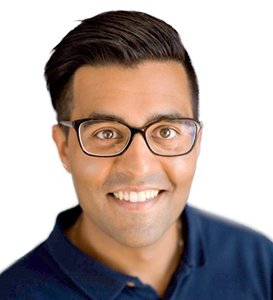 Suraj trained at the British College of Osteopathic Medicine, (BCOM) in London, undertaking a 4 year full-time Masters in Osteopathic Medicine and Naturopathy.
He has a background in primary healthcare, with over 6 years of experience with healthcare provision.
​Suraj has a particular interest in pharmacology, stemming from a lifelong fascination of how the human body works. This, along with the solid understanding of anatomy and biomechanics allows him to get to the cause of the pain and develop the most appropriate treatments.
​He has treated a wide variety of people from the very young to the elderly and continues to develop his practise, encompassing a broadened approach to healthcare.
Contact Suraj: 07925 874 530
Email: ​suraj.osteopath@gmail.com
Please click here for more information.
Email: info@optimalhealthosteopathy.co.uk